Everybody knows that the Fird is the word.

I present to you Remco's Firffels poseable figures: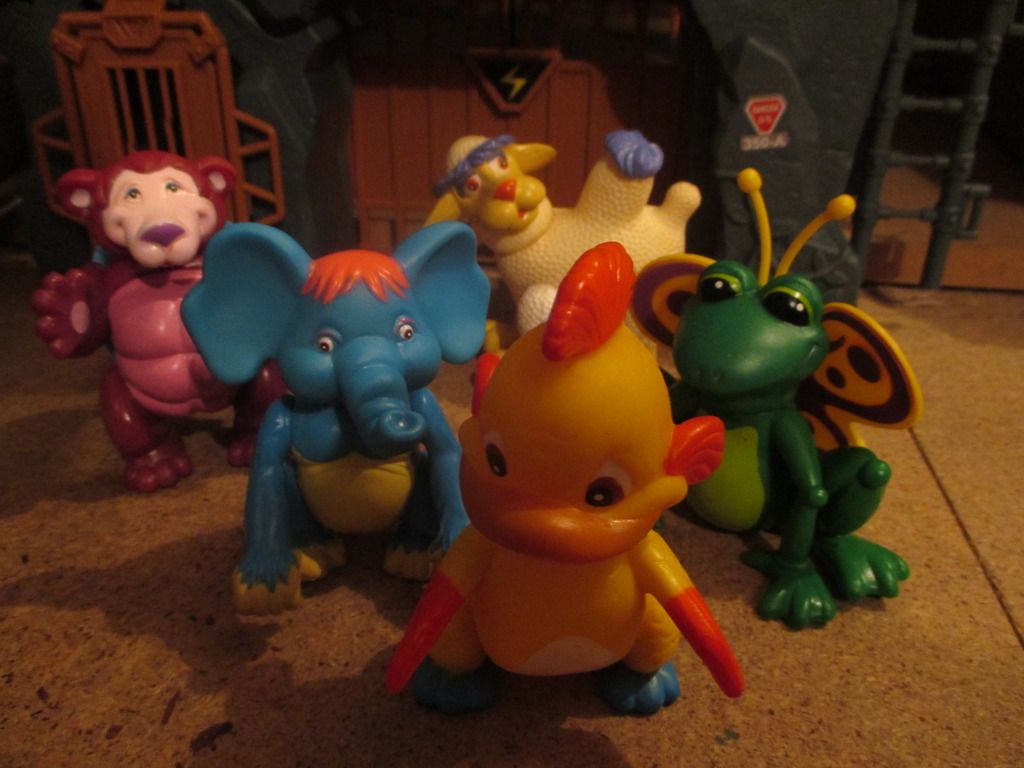 Released in 1985 at conveniently the same time Hasbro's Wuzzles poseable figures they are conveniently the exact same concept of two cartoon animals smooshed into one, they claim to be The Original Two-Feature Creatures, which I'd believe if Remco ever originated anything in their entire time as a company and didn't instead make all their income from parents who didn't quite know what that thing their kids were into was called and/or couldn't afford that thing their kids were into and thought Remco's wares would be an acceptable substitute. As that IS true, I'm just going to assume 'The Original' is another part in of their ploy to convince parents who didn't quite know what that thing their kids were into was called
It turns out the Firffels come from a children's book and tape set called 'Whoever Heard of a Fird?' written by Othello Bach and narrated by Joel Grey1, which was published in October 1984, nearly a full year before the Wuzzles first aired so these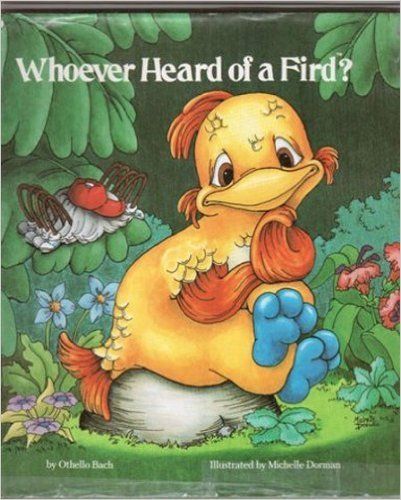 ARE the original smooshed cartoon animals. This, hyperbole aside, actually isn't too much of a surprise, Remco actually has a history of licensing pre-existing concepts that could be presented as knock-offs of upcoming/current toy fads – they did it with DC Comics when they licenced Sgt. Rock and Warlord (and Hercules Unchained and Arak: Son of Thunder) to be their G.I. Joe: Real American Hero and Masters of the Universe knock-offs and again with AWA Wrestling when the wanted to get in on Wrestling Superstars' and MUSCLE's markets. It's a really clever idea and I don't doubt helped keep the original toy companies lawyers at bay
2
, the book was a genuine success and probably could have supported a merchandise line in its own right (lines have been based on less, need I remind you all that Care Bears came from greetings cards and the Incredible Crash Dummies came from a road safety advert that didn't even air in most of the countries the franchise succeeded in). Now I'm actually not saying that Wuzzles ripped off Firffels, if I was I'd just say it, like I'd say Lion King totally ripped of Kimba the White Lion, I'm sure that's what Othello thought and who can blame her but it can easily take a year to develop a toyline from scratch, especially when you're co-developing it like Hasbro was (with Disney), I'm not saying it's impossible that someone on the team picked up Who Ever Heard of a Fird and rushed into work with it shouting 'I've got the perfect idea for the Disney job' just there's no guarantee that it happened, especially with only an 11 month gap between the book's publishing and the first episode of Wuzzels hitting the airwaves.